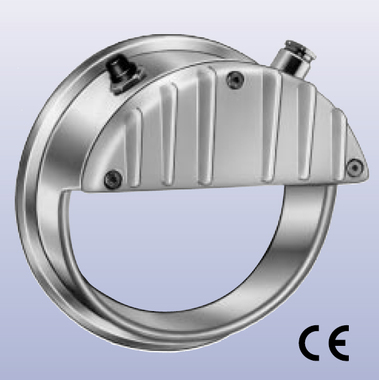 Lumistar SLM Sight glass luminaire
SLM Lumistar luminaires are ingenious "half moon" luminaires designed specifically for use with MV-series sight glass assemblies. You can monitor/supervise the process clearly without reflections. Lumistar points the light exactly where it should be without reflections.

Lumistar luminaires with an ON/OFF button are an excellent and reliable luminaire choice for local process monitoring.
Diverse uses in e.g. the pharmaceutical and food industries.
Light source: Halogen or LED (SLM100 or SLM125)
Size: DN65 ...DN125
Body: Aluminium
Button: ON-OFF
All articles
+
Show all datafields
-
Hide datafield
| Choose amount | | |
| --- | --- | --- |
| | PA400532100 | SLM65-H 24Vac/dc 20W, PAINIKE,ALU RUNKO,DN65 |
| | PA400543800 | SLM80-H 24Vac/dc 20W, PAINIKE,ALU RUNKO,DN80 |
| | PA400543900 | SLM100-H 24Vac/dc 20W, PAINIKE,ALU RUNKO,DN100 |
| | PA400544000 | SLM125-H 24Vac/dc 20W, PAINIKE,ALU RUNKO,DN125 |
| | PA354418700 | SLM100-H LED 24Vac/dc 3W, PAINIKE,ALU RUNKO,DN100,12V/3W |
| | PA354418800 | SLM125-H LED 24Vac/dc 3W, PAINIKE,ALU RUNKO,DN125,12V 3W |
| Choose amount | | |
| --- | --- | --- |
| | PA400532100 | SLM65-H 24Vac/dc 20W, PAINIKE,ALU RUNKO,DN65 |
| | PA400543800 | SLM80-H 24Vac/dc 20W, PAINIKE,ALU RUNKO,DN80 |
| | PA400543900 | SLM100-H 24Vac/dc 20W, PAINIKE,ALU RUNKO,DN100 |
| | PA400544000 | SLM125-H 24Vac/dc 20W, PAINIKE,ALU RUNKO,DN125 |
| | PA354418700 | SLM100-H LED 24Vac/dc 3W, PAINIKE,ALU RUNKO,DN100,12V/3W |
| | PA354418800 | SLM125-H LED 24Vac/dc 3W, PAINIKE,ALU RUNKO,DN125,12V 3W |
SLM65-H 24Vac/dc 20W, PAINIKE,ALU RUNKO,DN65
SLM80-H 24Vac/dc 20W, PAINIKE,ALU RUNKO,DN80
SLM100-H 24Vac/dc 20W, PAINIKE,ALU RUNKO,DN100
SLM125-H 24Vac/dc 20W, PAINIKE,ALU RUNKO,DN125
SLM100-H LED 24Vac/dc 3W, PAINIKE,ALU RUNKO,DN100,12V/3W
SLM125-H LED 24Vac/dc 3W, PAINIKE,ALU RUNKO,DN125,12V 3W