About Malux
Malux is an entreprenurial company with its headquarters in the heart of the High Coast – Örnsköldsvik, Sweden.

Since the start in 1972, we have worked to create a safe working environment for our customers in industryial communication, lighting, service and aftermarket.

Today we have companies in Sweden, Norway, Finland, Estonia, Latvia and Lithuania, with customers in Europe, the Middle East, Asia and Australia.
We work with security-related solutions that are adapted to the customer's needs, and ensure function over time with our service and aftermarket.
Delivering technical solutions for a safer world spurs us every day.
The right solution in the right place
On the journey to a safer work environment, there are no shortcuts. At the same time, the choices and trade-offs are many.
With a Nordic sales force and care for each delivery, we have for almost fifty years built a knowledge that helps the customer to navigate correctly among products, solutions and government requirements at all levels.
An important goal for us at Malux is to manage the strong name and good reputation we have in the market.
Our products provide security for people, facilities and guarantees that we can stand up for our motto; In safe hands with Malux.
1961 - El-Centralen
The Malux corporate group was founded as El-Centralen in 1961 by Helmut Schulze with a focus on electrical installations. Through contacts with West Germany and the former DDR, the company succeeded in obtaining agencies in areas such as explosion protection, pipe post, underwater lighting and speed measurement.
1972 - Malux Elektro AB
Malux Elektro AB was formed with a focus on import and export. A few years later, the first subsidiary in Finland was founded in 1979: Oy Scan Malux AB. At about the same time, branch offices and warehouses in Trelleborg became available for rational contacts with the continent and the rest of the world.
1982 - Norwegian establishment
Jörgen Schulze joined the company in 1977 and subsequently bought the shares from his father in 1982. For the Norwegian offshore market, representation was required on site and Malux Norge A / S was formed.
1984 - Telemekano AB
The time was right to expand the sales program with telecom products, so the company Telemekano AB in Stockholm was bought and added as a subsidiary with the name Malux Telemekano AB.
1989 – Agreement with ABB
In 1989, Malux signed an agreement with ABB, which meant that ABB would stop selling explosion-protected equipment in Västerås. The entire warehouse and the general agency were transferred to Malux in Örnsköldsvik. Malux Elektro AB strengthened its sales organization with new branch offices in the Stockholm and Gothenburg regions.
1990 – The subsidiary Malux Data AB
The subsidiary Malux Data AB was founded in 1990 in order for the group of companies to be complete in accordance with the business concept: electricity, telecommunications and data products. Malux Data focuses on sales, service, complete system solutions with computers and other computer products.
1999 – Agreement with Allgon
In 1999, an agreement was signed with Allgon regarding the distribution of antennas in Scandinavia.
2006 - Malux Sweden AB
In the summer of 2006, Malux in Sweden took the step towards becoming an even more efficient and accessible company by merging Malux Elektro AB and Malux Tele AB into a pure sales and distribution company Malux Sweden AB.
2007 - Accenta AB
During the autumn of 2007, Accenta AB was purchased. Accenta's range of emergency lighting means that the Malux group now has the market's widest range of emergency lighting.
2011 - Malux is refined
In 2011, the decision was made to refine the Malux group. Malux Data is acquired by an international IT company. The Malux Group focuses on the core business within Industry / Ex, Lighting and Communication. We open our new office in Finland.
2012 - Malux 40 år
In 2012, Malux celebrates 40 years in the electricity industry. During the year we inaugurated our newly renovated offices in Stockholm and Örnsköldsvik.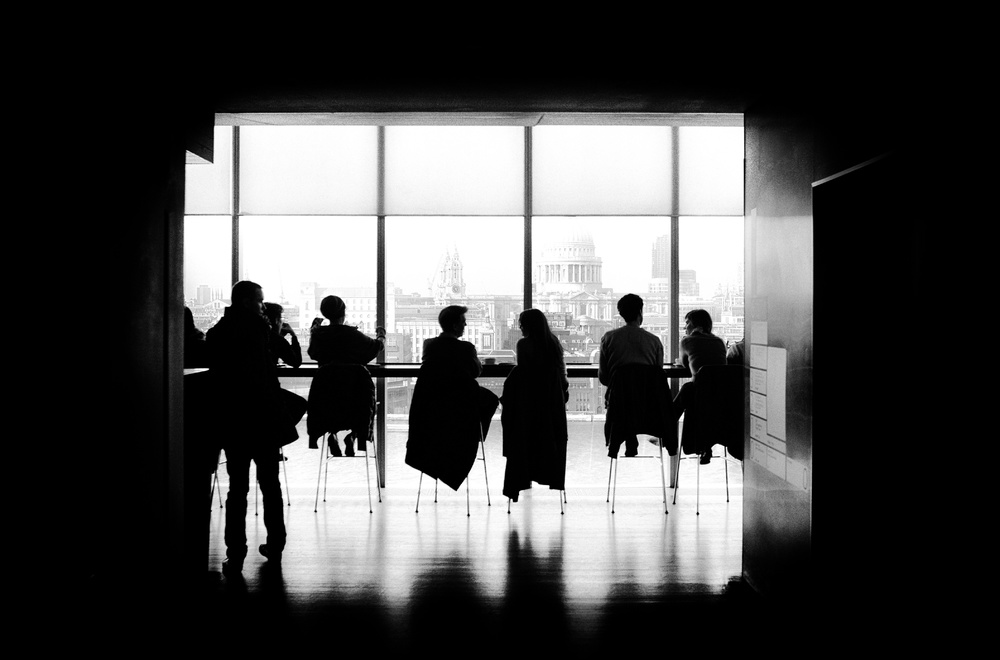 Collaborations
In an industry where the players are numerous and the requirements high, cooperation for continued development is required. Malux is therefore a driving partner in a number of different industry associations.

Technology & Environment
We work for the use of energy-saving technology and for the introduction of sustainable solutions such as sensor control, energy saving systems, motion guards, light relays and LEDs. We also help with light calculations, energy park calculations and design of emergency lighting installations.

General Data Protection Regulation
As a customer you can be absolutely sure that all personal data is safe with us, as we work strictly according the GDPR rules that were introduced May 25, 2018 and are fully responsible for how your personal data is handled.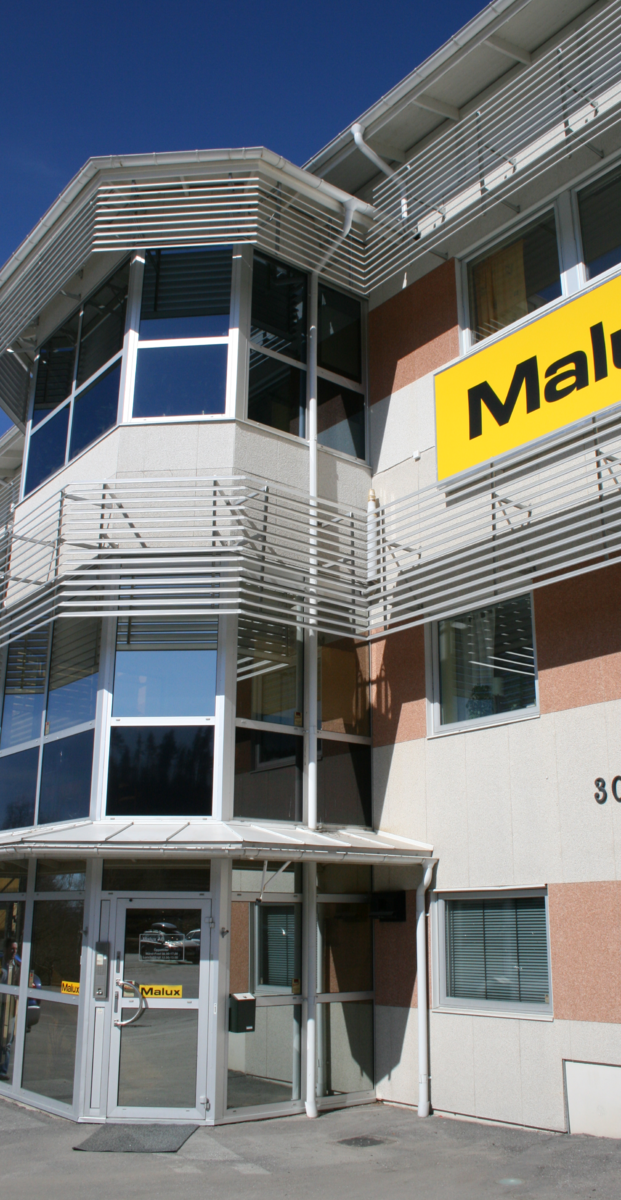 Malux's values
Malux will create added value for its customers, suppliers and employees, while contributing to sustainable social development. Achieving this requires good financial profitability, consideration for environmental issues and social commitment.
Malux works actively for good business ethics and strives for long-term and reliable relationships with its business partners.
Malux's basic requirements are that the international conventions and national laws are followed. The Malux Code of Conduct is based on the UN Global Compact.
Human rights
People who manufacture products and provide services that Malux purchases should be respected in their profession and not discriminated in any way such as national or social origin, race, gender, sexual orientation, religion or political opinion.
People who manufacture products or provide services for Malux have the right to form associations and organize themselves at their own choice.
Labor force
The products and services that Malux purchases must be manufactured or provided by persons who work of free will.
Child labor is not accepted. Malux suppliers must comply with the UN Convention on the Rights of the Child and the national legislation of the country where the product or service is manufactured or performed.
Working hours and minimum wages shall comply with the national laws of the country where the products are manufactured or the services are performed.
Malux promotes a safe and healthy work environment throughout the supply chain, in accordance with each country's health and safety legislation.
Environment
Malux works actively to reduce the global environmental impact.
Anti-corruption
Malux works for good business ethics, long-term and reliable relationships and is against all forms of corruption and extortion.
Anders Nygren
CEO
Malux AB