TrainTalk™
Reliable railway communication
Reliable railway communication is not only important, but vital. Secure communication between trains, train staff and traffic management is crucial to avoid accidents.
The TrainTalk™ system is designed for easy installations in existing or new engine fleets. The wide range of equipment options combines with fast and cost-efficient implementation to ensure flexibility in railway communication. The TrainTalk™ system is designed in accordance with the EN 50121-2-3-4, EN 50155 and EN 45545-2 standards.
GSM-R 2W - Modular
Installation in splitted system, for ex. telephone in one place, gooseneckmicrophone in one place, handset in on place, ECU box behind the panel.
Suitable for maintenance trains.
Read more
GSM-R 2W - Portable
TrainTalk™ Portable - case that can easily be moved or easily mounted with a keyhole attachment to a wall or bracket
GSM-R 2W for SED OPH-810R
TrainTalk™ OVK5 - a complete unit that easily and quickly replaces the Sagem OVK3 and Malux OVK4 solution that is already in many trains.
GSM-R 2W - Desktop
TrainTalk™ GSM-R - the system is approved as a 2W Cab Radio alternative for trains.
The TrainTalk system has been developed in collaboration with train operators in the Nordic region. The cost-effective 2W system can be used instead of the 8W train radio system, which makes use more flexible, faster and easier for train drivers and staff.
The railway industry can in many ways be regarded as a conservative industry, but they work very long-term and with well-proven reliable solutions such as GSM-R which will remain until at least 2030. It is a long process from idea stage to action.
TrainTalk™ on the other hand, is a flexible system. Even if new technologies in railway communication are added in the future, TrainTalk ™ can be upgraded and can thus, without any major difficulties and hassles, keep up with the development of the social and railway industry.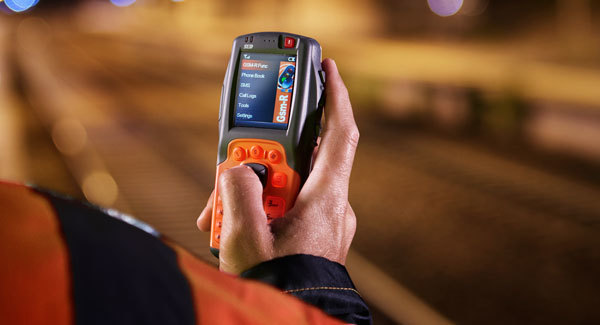 GSM-R phones
Phones for track work and tough environments. Extremely resistant to shocks, falls and vibrations. Available in several different models.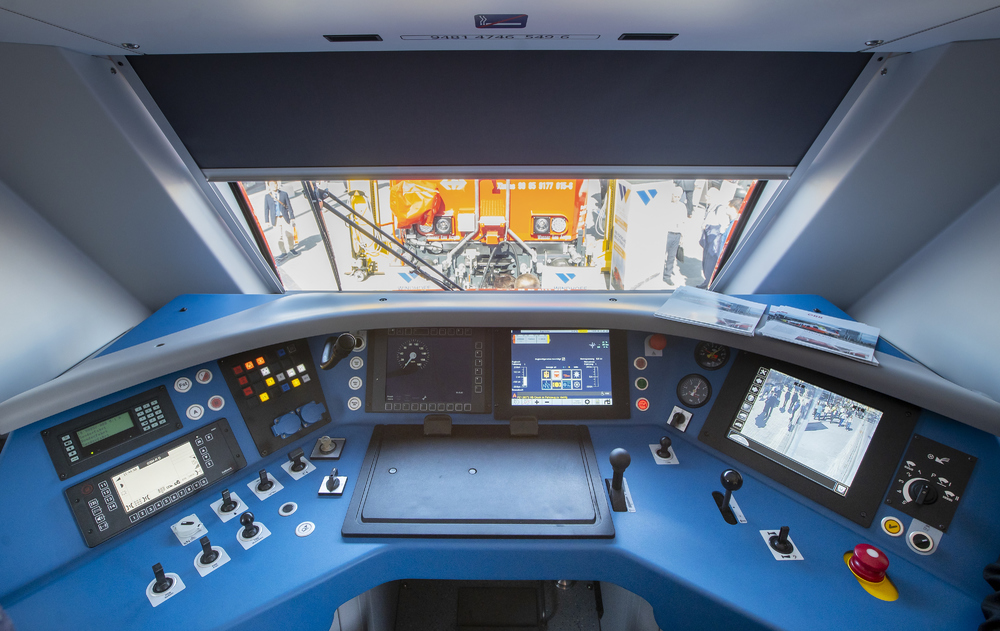 Cab Radio
The requirements for train radio systems are many and varied. Engine compartment, technical cabinet or cab - each installation site has its own conditions. The modular structure allows us to adapt Funkwerk's Cab Radio system to all kinds of different installations and interface requirements for our customers. Funkwerk's systems meet different protection classes depending on their intended use and specification. In order to withstand tough conditions on railway vehicles, great emphasis is placed on robustness, quality and reliability.
MESA26 IP54
MESA26 IP54 is the main unit in MESA26 system.
It meets European requirements for use in railway vehicles and is equipped with the MT5E radio module which meets the requirements for interference from public networks according to TS 102 933.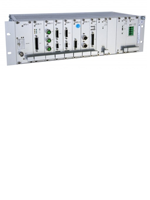 MESA26 CR26
MESA26 CR26 is the rack-mounted main unit in the MESA26 system.
It meets the European requirements for use in railway vehicles and is equipped with the MT5E radio module which meets the requirements for interference from public networks according to TS 102 933.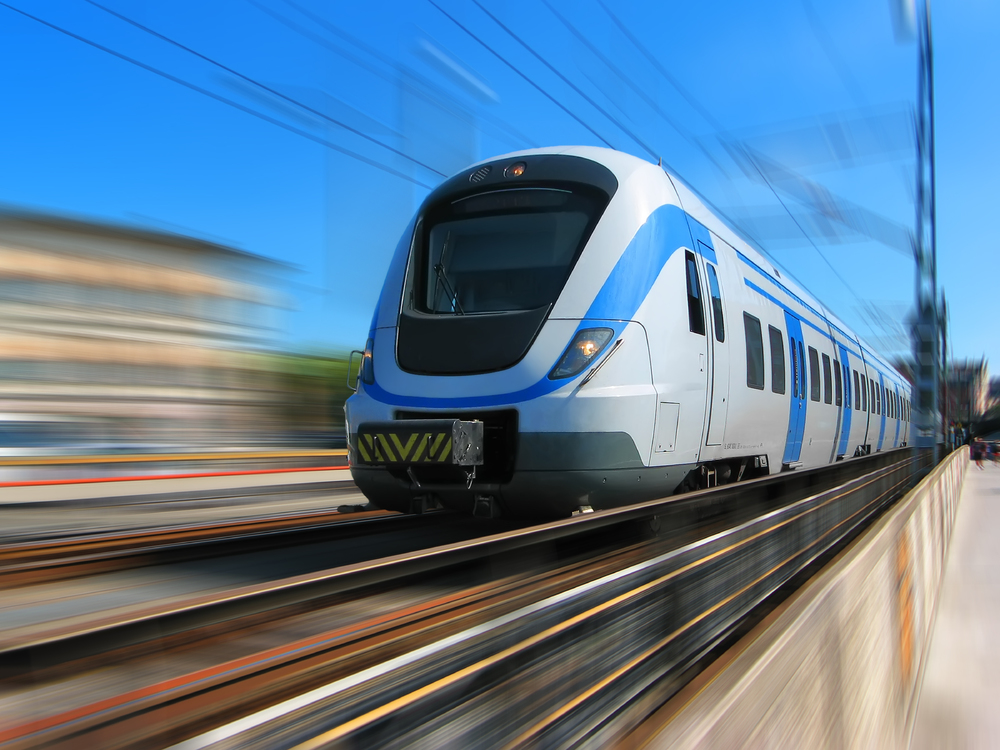 Antennas & cables
Train antennas are adapted for installation on the roof of railway vehicles which means very special conditions. The antennas must withstand very hard conditions such as rain, snow, hail and wind when the speed of some trains goes up to 300kmh. The antennas must also withstand a falling high-voltage line with 16000 V, so that the high voltage is not led into the train and injures people.
The transmission of the radio signals is at least as important, our train antennas correspond to very high demands on functionality in all frequency ranges from 380Mhz to 5.8Ghz. Several models have a built-in ground floor and can be installed on plastic surfaces such as fan covers or roofs that are made of fiberglass-reinforced plastic.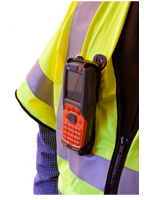 Phone holder with belt clip
Belt clamp rotatable 360 degrees
Comes with lockable bracket for charging or speaker microphone cable.
Also available with elevated attachment point for solo work.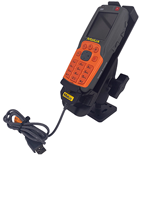 Phone holder for charging
Robust holder for charging GSM-R telephone SED OPH / OPS810R, with base plate in powder-coated metal. Complete with tilt swivel bracket and USB charging cable.
Choose to mount the holder on the included ball joint bracket or directly on the wall. Connect the USB cable to any USB charger.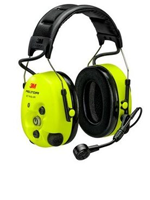 Bluetooth Headset Peltor
Level-dependent function for hearing calls and warning sounds
Push-To-Talk
Waterproof noise-canceling microphone (IP68)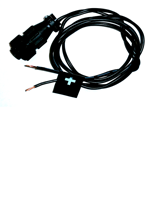 Power cabling for case 140510 och 775952
Complete with plug and 2 m cable.
Do you want more information about Train Talk™?
Would you like to know more about Malux Train Talk?
Send us your contact details and we will get in touch with you as soon as possible.