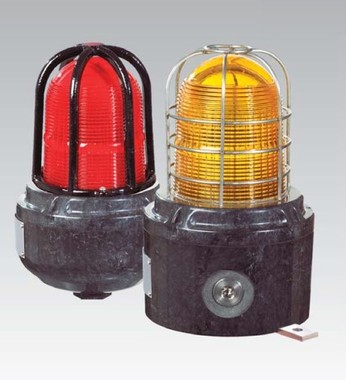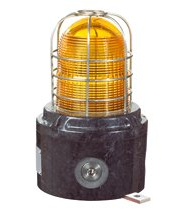 XB15 Xenon blinker ATEX
XB15 is a powerful alarm, warning and signalling blinker/beacon with Xenon tube.
Also LED version. See LD15.
* EN54-23-approved.
* Corrosion-free GRP body
* Colours: White (transparent), Red, Amber, Blue, Green
* Ambient temperature: -55°C ... +70°C
* Enclosure rating: IP66/67
* Metal parts: Acidproof steel V4A
XB15 is naturally suited for explosive atmospheres (ATEX).
Zones: 1 and 2 gas Ex(G) or 21 and 22 dust Ex(D)
Diverse approvals
Models suitable for the US market
All articles
+
Show all datafields
-
Hide datafield
Choose amount

CM063003
E 71 077 07
XB15B VILKKU 15J PUN 24V= 2G2D Exd IIC,60fpm,HÄKKI,2xM20 KIINNITYSRAUTA

CM134201
XB15B VILKKU 15J AMBER 24V= 2G2D Exd IIC,60fpm,HÄKKI,2xM20 KIINNITYSRAUTA

CM082301
E 71 077 05
XB15B VILKKU 15J PUN 230Vac 2G2D Exd IIC,60fpm,HÄKKI,2xM20,KIINNITYSRAUTA

CM094901-AM
E 71 077 01
XB15B VILKKU 15J AMBER 230Vac 2G2D Exd IIC,60fpm,HÄKKI,2xM20,KIINNITYSRAUTA
Choose amount

CM063003
E 71 077 07
XB15B VILKKU 15J PUN 24V= 2G2D Exd IIC,60fpm,HÄKKI,2xM20 KIINNITYSRAUTA

CM134201
XB15B VILKKU 15J AMBER 24V= 2G2D Exd IIC,60fpm,HÄKKI,2xM20 KIINNITYSRAUTA

CM082301
E 71 077 05
XB15B VILKKU 15J PUN 230Vac 2G2D Exd IIC,60fpm,HÄKKI,2xM20,KIINNITYSRAUTA

CM094901-AM
E 71 077 01
XB15B VILKKU 15J AMBER 230Vac 2G2D Exd IIC,60fpm,HÄKKI,2xM20,KIINNITYSRAUTA
XB15B VILKKU 15J PUN 24V= 2G2D Exd IIC,60fpm,HÄKKI,2xM20 KIINNITYSRAUTA
Art.no
CM063003
E 71 077 07
XB15B VILKKU 15J AMBER 24V= 2G2D Exd IIC,60fpm,HÄKKI,2xM20 KIINNITYSRAUTA
XB15B VILKKU 15J PUN 230Vac 2G2D Exd IIC,60fpm,HÄKKI,2xM20,KIINNITYSRAUTA
Art.no
CM082301
E 71 077 05
XB15B VILKKU 15J AMBER 230Vac 2G2D Exd IIC,60fpm,HÄKKI,2xM20,KIINNITYSRAUTA
Art.no
CM094901-AM
E 71 077 01