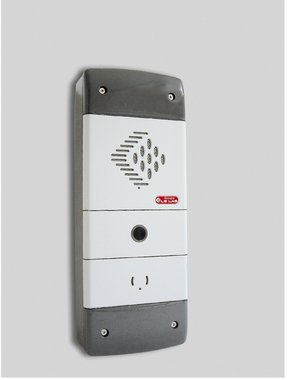 Weatherproof wall phone
Thanks to the new product range Le LAS offers the most comprehensive and effective handsfree panels.
Developed to meet the needs of professional users, this area is a patented modular system. It is suitable for all environments that offer the benefits of features, volume and safety.
Modul - R series is suited equally well for adding a camera, display, character scanner, ticket dispenser, mini 1 watt loudspeaker and keyboard.
All articles
+
Show all datafields
-
Hide datafield
| Choose amount | | |
| --- | --- | --- |
| | LETGX304H5BM | GSM Telephone 1 button weather |
| Choose amount | | |
| --- | --- | --- |
| | LETGX304H5BM | GSM Telephone 1 button weather |
GSM Telephone 1 button weather