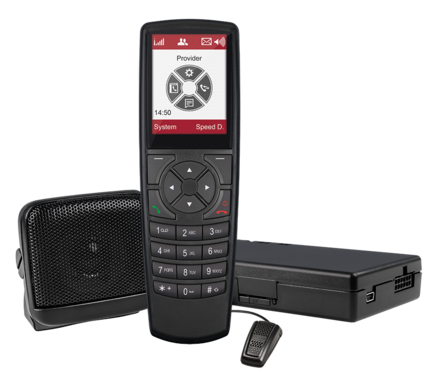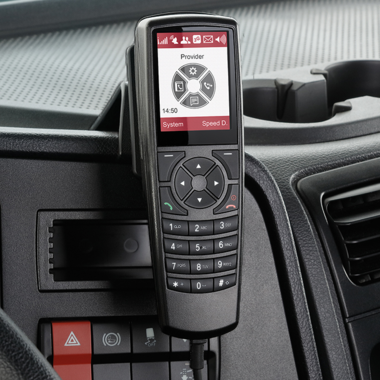 PTCarphone 5
3G phone with external aerial connection that removes radiation within the vehicle but also offers perfect reception. Suitable for ambulances, buses, fire trucks, forest machines etc.




Available as 2 models, PTC 520 and PTC530 with GPS
Possibility of dual phones
In-call option between the phones
6 programmable I / Os for control
-Diesel heater
-Door locking
- Short button for attack
-Door sensor
-etc.
3G / GSM
Bigger display
External aerial connection
Modem - Wired data transfer connection via MINI-USB
Software updates OTA (over-the-air)
New acoustic components
New microphone capsule
New capsule earphone
New design earphone for better acoustics
Fireproof housing material (FR3030)
Fireproof cable acc. to DIN ISO 6722
Temperature range -30°C ... + 80°C
PTCarphone 5 replaces PTCarphone 3 and 3C
All articles
+
Show all datafields
-
Hide datafield
| Choose amount | | |
| --- | --- | --- |
| | PE154401 | PTcarphone 520 |
| Choose amount | | |
| --- | --- | --- |
| | PE154401 | PTcarphone 520 |